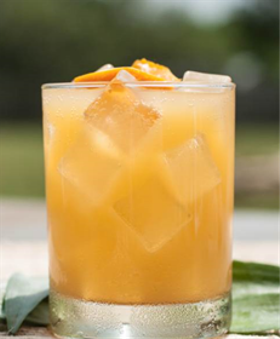 Rocks Brands focuses on creating only the finest quality drink mixers. The Ultimate Mixer is a cocktail lover's dream! We took tropical juices, blended them together with our secret natural ingredients and voila' you have the most versatile mixer on the market that will send you on a sensory getaway to the islands!
This perfect blend of sweet tropical juices and tangy citrus fruits complements almost any spirit, wine, champagne or beer. We call it the "Ultimate Cocktail Mixer." Our fans call it "the best mix EVER!"
Ultimate Mixer was created to provide exceptional fruit taste without overpowering the spirits it is designed to complement. Every Rocks cocktail mix is made with TLC from delicious fruit juices, natural flavors and pure cane sugar.
88% Real Fruit Juice




NO Artificial Sweeteners




NO High Fructose Corn Syrup

NO Artificial Flavors




Gluten Free




Lower in Calories & Sugar




And of course...Exceptional Taste!