Rocks Brands focuses on creating only the finest quality drink mixers.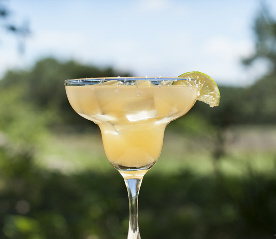 One of our newest mixers, Rocks Classic Margarita is the only thing (besides your favorite tequila) that you'll need to create an exceptional Margarita every time! We start with real lime and lemon juice, add just the right amount of pure cane sugar and the perfect blend of natural flavors. There's no need to travel south of the border to enjoy the delicious, authentic taste of a Classic Margarita.
Just bring together Rocks Classic Margarita mix, your favorite tequila, a salt rimmed glass and you'll have a mouthwatering cocktail with bright citrus notes and a fabulous finish…just what you'd expect from the perfect Margarita. One sip of this amazing cocktail and you're on a sensory getaway to "Margaritaville." Jimmy Buffett would be proud!
Every cocktail mix is made with TLC from delicious fruit juices, natural flavors and pure cane sugar.
61% Real Fruit Juice (the highest on the market)

NO Artificial Sweeteners

NO High Fructose Corn Syrup

NO Artificial Flavors

NO Artificial Colors

Gluten Free




And of course...Exceptional Taste!