By Shelby Z Currie June 16th, 2016

Our Business Developer, Salome, is always creating new recipes in her kitchen at home. This week, she's really gone out of the box and created a coffee recipe with our Rocks Mixers!
Are you a coffee drinker, but you're looking to spice up your morning Joe with something different? Do you love our mixers, and want to explore all the ways they can be used? This week, we want to share a coffee-Mai Tai blend with you we're calling "The Coffee Cocktail."
This recipe makes a coffee drink that's both refreshing and delicious, and like our mixers, is best served cold. So if you're an iced coffee lover like me, you can make it the night before as well! For those skeptics out there, we aren't suggesting you pour liquor in your morning coffee. We have created both an alcoholic and non-alcoholic version! Rocks Coffee Cocktail is for any time of day!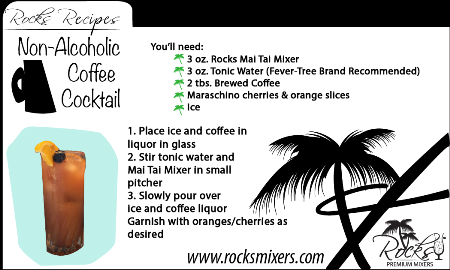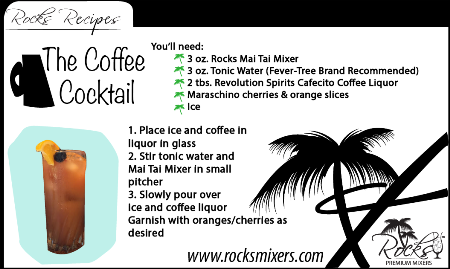 We hope you enjoy these recipes as much as we have! Do you have any other recipes you've created with Rocks Mixers? We'd love to feature your recipes!